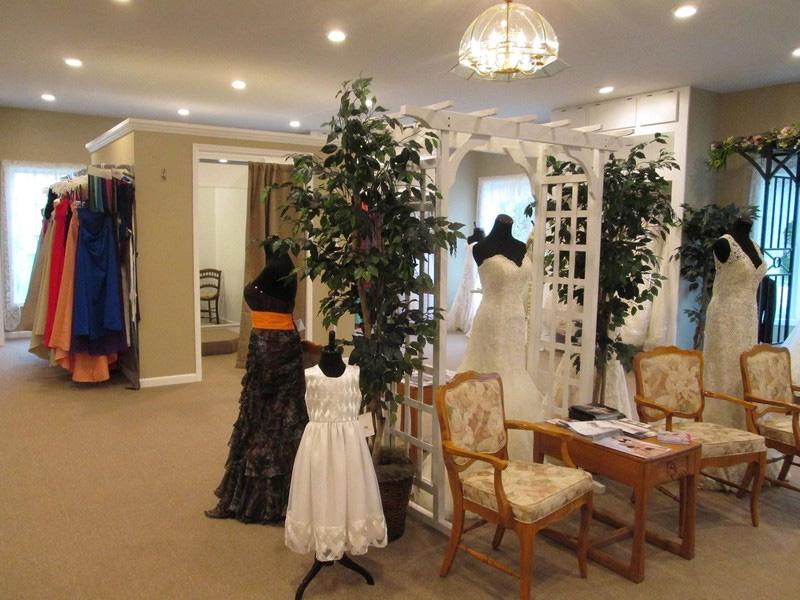 Profile
The Bridal Store where you can expect more. You will find everything you need for your wedding or special event.

We believe shopping for the perfect dress should be an exciting and memorable experience. We want you to feel relaxed, beautiful and right at home. From finding your dress to dressing your bridal party, we are committed to making you feel special and loved right from the start. Because we want to preserve this special time, we do our best to only book one to two bridal appointments at a time.

We want to earn your business by providing excellent service and great prices. We feature a tremendous selection of wedding gowns in all sizes. We have a huge selection of mother's dresses, bridesmaid dresses and flower girl dresses, prom gowns, quinceanera dresses, jewelry, accessories and invitations.

We also offer tuxedo rentals and sales for that man in your life! Save yourself time and money! Stop in and meet us.

After you've said "I Do". Let us clean and preserve your beautiful gown for future memories. Your gown, and accessories will be cleaned and placed in an air tight box. Simple bring your gown into the store and allow us to do the

rest.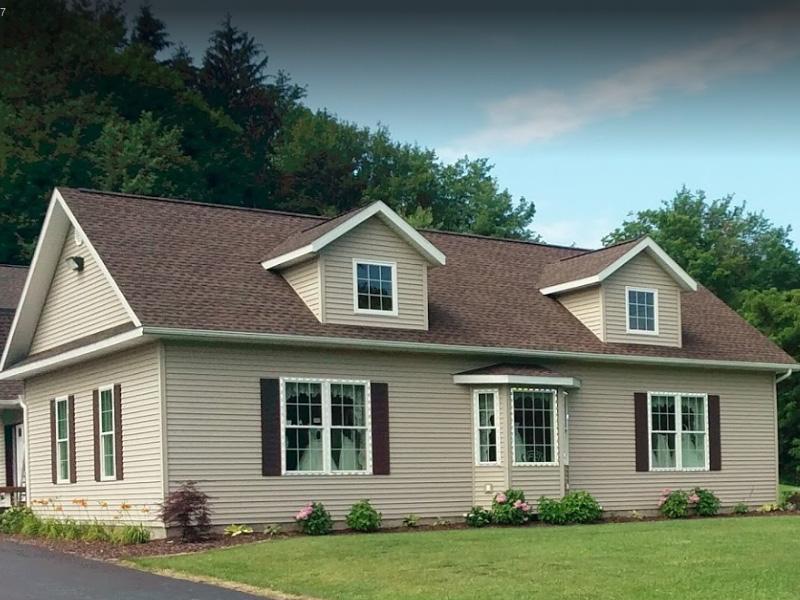 Services
Accessories
Fittings & Alterations
Testimonials
If i could give more stars i would. My friend who is the bride and our group went to David's bridal and had a horrible experience. Couldn't get the dresses we wanted. So we were going to settle on dresses we weren't in love with. They had us looking online who wants to spend that kind of money not trying it on first. We had no help the bride was told no you can't look at dresses you have to come back. Then they told her she should change her color Horrible experience !!!! We came to this shop and had a amazing time. The lady was great helped us all. She was very kind were a little wild and crazy but she laughed with us and helped us getting in dresses finding ones we could afford. We were fast and found dresses we all loved and the bride even found her dress the same day. This place is a jewel in a small town.
Sandy was so awesome and laid back to work with!! I had called her originally because her and another store close by were the only stores that carried the designer Kitty Chen. She didn't have the dresses in the store that I was looking for but contacted the designer to have some sent over. I also checked out some of Moonlights gowns and she again ordered the ones I was interested in so I could try them on as well. I ended up going with a gorgeous Moonlight Gown!

Sandy was great from start to finish! She made sure everything fit well and that I was comfortable. I also purchased my veil and wedding earrings from her too. I would defiantly recommend going to her. She is very upfront and won't blow smoke up your butt just to make a sale.
I purchased my dress from Your Perfect Day and would recommend anyone looking; to go there. I had the best experience and Sandy was there to help for every step. She even met one of my girls at McDonalds to try a dress on to confirm what size was needed to be ordered. We got the tuxes also I think my husband went to 3 or 4 appts to get exactly what he wanted (he's a picky guy) Sandy was great about it :) we rented out centerpieces from her and she worked with the florist to create exactly what I wanted with part silk flowers which she ordered for me and a mix of real flowers. She made my cake along with the grooms cake she did an amazing job with everything. I could not have done it all with out her.
We bought my daughters dress at your perfect day for her wedding in May. Sandy was extremely helpful and patient. Mariah tried on a few dresses, but ended up loving the first one she tried on. Sandy measured Mariah to the T, when her dress came in, the only alteration she needed was bustle and a tightening of her straps. It was so nice to work with somebody local and professional. It was hassle-free and great experience. I would highly recommend every bride go see Sandy at your perfect day.

**** Mariah looked so beautiful on her wedding day, she was so confident and you could tell how much she loved her dress. Thank you Sandy.....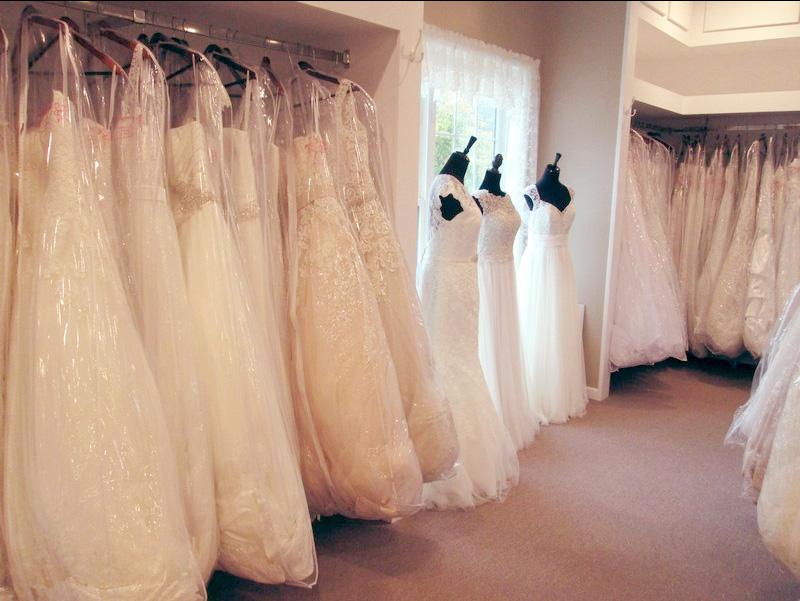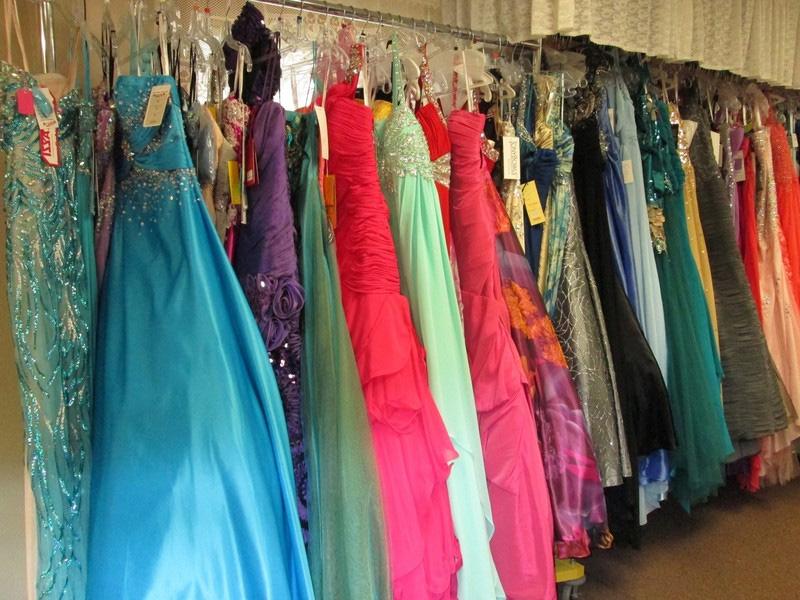 FAQ
Do I need an appointment to try on wedding gowns ?
Absolutely! To better serve our customers and to make sure you have a great experience, we recommend making an appointment before visiting us. While walk-ins are welcome to stop in for viewing, an appointment is needed for trying on dresses. Appointments should be made for all departments: Bridal, Bridesmaids/Social Occasion, Accessories, pick up appointments etc.Please click on the appointment button at the top of the page or call us to set up an appointment.
How long does an appointment take?
Take your time, we do not wish to rush you - but please try to schedule no longer than 90' for your appointment :)
How many people can I bring with me to the appointment?
We encourage our brides to bring those for whom they need to make decisions. While a day out with all your bridesmaids and family can sound like fun, in most cases too many voices and opinions can be an overwhelming experience for the bride. For picking out your bridal just bring a few key people and then bring others for an accessory appointment when they can have fun being part of dressing you up for the day. Of course every bride's needs are different, so if you need to bring more than 4 people with you, please call us ahead of time to make special arrangements
Should I bring anything with me?
If you have been looking online, in magazines, or pinning on Pinterest, bring us your inspiration. Also, come with an open mind, especially if this is your first time trying on bridal gowns. Dresses can look a lot different on the body versus on a hanger and your consultant has been trained in how to best dress different body shapes. Due to the nature of our wedding gowns, we do require your fashion consultant to be close by to help you in and out of the wedding gowns to keep them in top shape since we sell the gowns from our racks all the time. Wear what will be comfortable for you in this type of a situation. Coming prepared with a strapless bra and a pair of heels is always a good idea as it can help you see your complete vision.
Do you carry Plus Sizes?
Yes we do! We offer one of the widest selections of wedding gowns sizes 18-32. We also stock our bridesmaids dresses in sizes 0-28. Feel the freedom of shopping where there are sizes for everyone to try on.
Can I bring in food or champagne for my appointment?
We do not allow food but drinks are allowed to celebrate the moment of saying "Yes" to the dress.
Can I take pictures at your salon?
Pictures are only allowed in designated areas due to the sensitive nature of weddings, the possibility of another bride or customer being in your background. We also have limited time for our appointments. You will only be able to try on a small amount of dresses if you need to take pictures of every gown. To maximize your appointment, we suggest trying on all the gowns you can/want to in your appointment time, and then only take pictures of the favorites at the end.
Should I get a sitter for the kids?
As much as we love children, we strongly recommend you not bring them to any bridal store. From a child's perspective, a bridal salon is not a very fun place to be. They're expected to sit still for an hour or more and can't touch anything. Additionally, there are safety hazards, like loose pins, needles, or small objects like beads that they can put in their mouths. It's also important to get a sitter because the appointment is a time for you to focus on yourself, with no distractions. A better way to involve them in the process is to bring them to the final fitting, so they can see the final product and only have to control themselves for 20 minutes or so.
My bridesmaids are scattered all over, what are my options?
We work with bridesmaid groups with girls all over the country and the world! There is always a chance of dye lot variations on color if your bridesmaids order from all different salons. To ensure they all match in color, you will need to order them at the same time from the same salon. Your out of town girls will need to get measured, or we would be happy to walk them through the steps of measuring themselves and finding them an appropriate size.
You took my measurements, but the dress doesn't fit me perfectly. Why is that?
The gowns are all cut to a standard sizing chart and the measurements are there to guide you in choosing the best size. There sometimes can be no such thing as 'the perfect size' as most of these gowns do not stretch like ready-to-wear. When we are sizing, we ask each customer what her comfort is while taking measurements. Every person wears their clothing differently and prefers to be measured a different way. We will then take these measurements and compare them to the sizing chart for that designer. We recommend to order the largest size your measurements fall into and then have the gown tailored down to your shape. Since no one will know their body better than the customer, the size chosen is at the customer's discretion completely and we will not make you order a size you do not want. Women with the same measurements can still have completely different shapes. You can stand 2 women next to each other with the same bust measurement. One may have a larger cup and a smaller rib cage, the other may have a larger rib cage and smaller cup. One of these women may require more alterations than the other. This does not mean the wrong size was ordered, it just means there may be tweaks needed to fit the gown perfectly to your body.
Are you handicap accessible?
Absolutely! If you or someone in your group has any special needs or is in a wheelchair, just let us know when you book your appointment and we will set everything up to make your visit stress-free.
Do you take dresses on consigment?
We do not take dresses on consignment or buy back dresses.
Privacy Policy
Thank you for visiting our web site. This privacy policy tells you how we use personal information collected at this site. Please read this privacy policy before using the site or submitting any personal information. By using the site, you are accepting the practices described in this privacy policy. These practices may be changed, but any changes will be posted and changes will only apply to activities and information on a going forward, not retroactive basis. You are encouraged to review the privacy policy whenever you visit the site to make sure that you understand how any personal information you provide will be used.
Note: the privacy practices set forth in this privacy policy are for this website only. If you link to other websites, please review the privacy policies posted at those sites.
Collection of Information
We collect personally identifiable information, like names, titles, addresses, email addresses, etc., when voluntarily submitted by our visitors. The information you provide is used to fulfill you specific request. This information is only used to fulfill your specific request, and for future newsletters focusing on the same subject as your request (ex. wedding dresses). We do not share our mailing list with anyone, ever.
Cookie/Tracking Technology
The Site may use cookie and tracking technology depending on the features offered. Cookie and tracking technology are useful for gathering information such as browser type and operating system, tracking the number of visitors to the site, and understanding how visitors use the site. Cookies can also help customize the site for visitors. Personal information cannot be collected via cookies and other tracking technology, however, if you previously provided personally identifiable information, cookies may be tied to such information.
Online Advertising
We have active Google Adwords campaigns collecting cookies from our web users. This information is used for conversion and remarketing purposes.
You should be informed of the following:

We regularly implement and use Display Advertising. Visitors can opt-out of Google Analytics for Display Advertising and customize Google Display Network ads using the Ads Preferences Manager. We may use Remarketing with Google Analytics to advertise online. Third-party vendors, including Google, show our ads on sites across the Internet. We and third-party vendors, including Google, use first-party cookies (such as the Google Analytics cookie) and third-party cookies (such as the DoubleClick cookie) together to inform, optimize, and serve ads based on someone's past visits to your website Distribution of Information
We may share information with governmental agencies or other companies assisting us in fraud prevention or investigation. We may do so when: (1) permitted or required by law; or, (2) trying to protect against or prevent actual or potential fraud or unauthorized transactions; or, (3) investigating fraud which has already taken place. The information is not provided to these companies for marketing purposes.
Commitment to Data Security
Your personally identifiable information is kept secure, in PCI-compliant, secure, e-commerce certified servers.. Only authorized employees, agents and contractors (who have agreed to keep information secure and confidential) have access to this information.
Privacy Contact Information
If you have any questions, concerns, or comments about our privacy policy you may contact us. We reserve the right to make changes to this policy. Any changes to this policy will be posted.